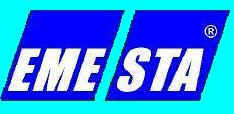 EMESTA ® GmbH
Arndtstrasse 3 51645 Gummersbach Telefon 02262-692400 Telefax 02262-6924030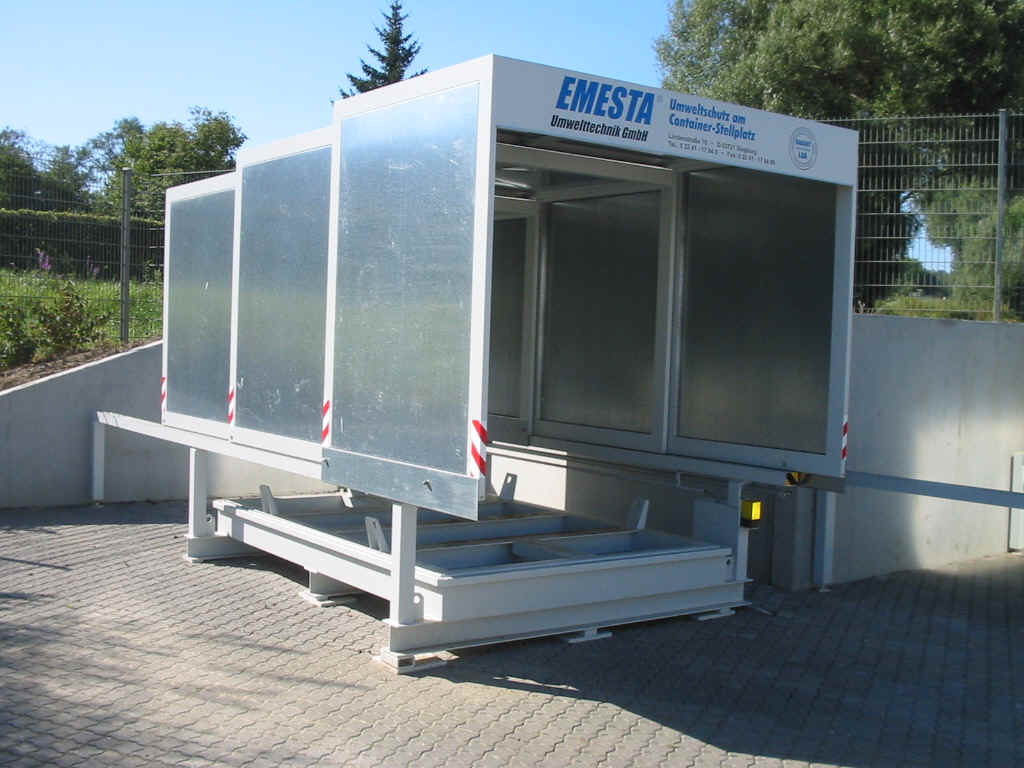 EK 12 Available for lowered bins, as defined in DIN 30720, up to 12 m³.


Technical Data: Overall dimensions:
Load capacity: 25 t. Lengt: 5890 mm
Width: 2490 mm
Trough capacity: 950 Liter Height : 2800 mm
Mains: 220 Volt
Radio control: 27 MHZ
The Economy Models hold waste bins for all kinds of solids that are contaminated by water-polluting substances. They consist of a double-walled system consisting of a collection bin housed within a safety container, as well as an electrically driven sectional roof, remote radio control and an automatic closing system. This configuration guarantees the utmost operating convenience combined with verified safety for personnel and the stored waste. The roof opens completely to ensure problem-free waste disposal and effective use of the entire bin capacity, thus avoiding one-sided waste piling. Asphalt, concrete or paving stones are suitable as a foundation.
Extent of the delivery:
Fully assembled, fitted with CEE plug ready for connection, with double-walled collecting trough, electrically driven 3-section roof, remote radio controlled, free loading, ex works.
Containerstellplatz EK Containerstellplatz EK Containerstellplatz EK Containerstellplatz EK




back to EMESTA tableK